This week's Memory Lane Friday theme is "A Favorite Holiday Food."
You know how many holiday foods there are to enjoy? Cookies, cakes, breads, candies, beverages (peppermint hot chocolate, etc) . . . Mmmm.
Like my grandmother's stuffing. Yum-o! I thought I had the recipe, but I can't find it (I know I've made it, though). My mom still makes this stuffing for Thanksgiving every year.
But while I love my Oma's stuffing, that's not the favorite holiday food I want to talk about.
My favorite holiday food, I think, MUST be tamales - the savory kind.
Tamales are usually made this time of year; therefore, they're a popular, traditional food around the holidays.
They are something you'd usually make in a large group - like if you had family visiting, then you'd have a lot of helping hands. Why? The making of tamales is a very time consuming process. You've got to make the "dough," which is made of
masa
- a corn meal, then stuffed with seasoned pork or other meat, wrapped in corn husks, and steamed until cooked.
Once ready to eat, you take the corn husk off, then gobble them up.
There are sweet dessert tamales, too, where you'd replace the savory stuffing with something sweet like apples and cinnamon or a caramel filling or something like that. I've had the sweet variety, and while tasty, I prefer savory.
When I was pregnant with Livie, I absolutely craved tamales. I would've done just about anything to get some tamales. We were in the Boston area at the time, and I had no idea where to get tamales.
Fortunately, I had an acquaintance tell me of a Mexican restaurant in Cambridge (home of the famous Harvard University), and this restaurant (Forest Cafe on Mass Ave) had delicious tamales.
Andrew and I went off, in the middle of December in Boston, to get tamales at this restaurant. They absolutely hit the spot.
So you now know that I love tamales enough to have craved them while pregnant.
The next December, we were in New Mexico. And guess what? We were fortunate enough to have a neighbor bring a whole basket of tamales as a Christmas gift for us - and she included three types! Pork, beef, and sweet. It was awesome not only because I love tamales, but because she and her family made the tamales
themselves
!
I wanted to gobble them up, but at the same time, I wanted to stick them in the freezer, so I'd have them for a long time.
Andrew and I ended up eating the savory ones all through the remainder of December, and freezing all but a couple of the sweet ones. They didn't last too long, though, since they were so tasty. I think we ended up finishing the sweet ones I'd frozen sometime in mid-January.
Last year, after we'd been here in Iowa for a while, we were again fortunate enough for an acquaintance bring some homemade tamales for us to eat over the holidays! They were delicious!! I'm hoping she will have enough to share again this year!!
Here's a photo of some tamales (in their corn husks) being steamed:
Photo from Wikipedia.com
My mouth is watering and my tummy is growling, just thinking of tamales!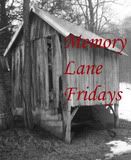 Please come back next week when the theme is "A Favorite Holiday Movie."